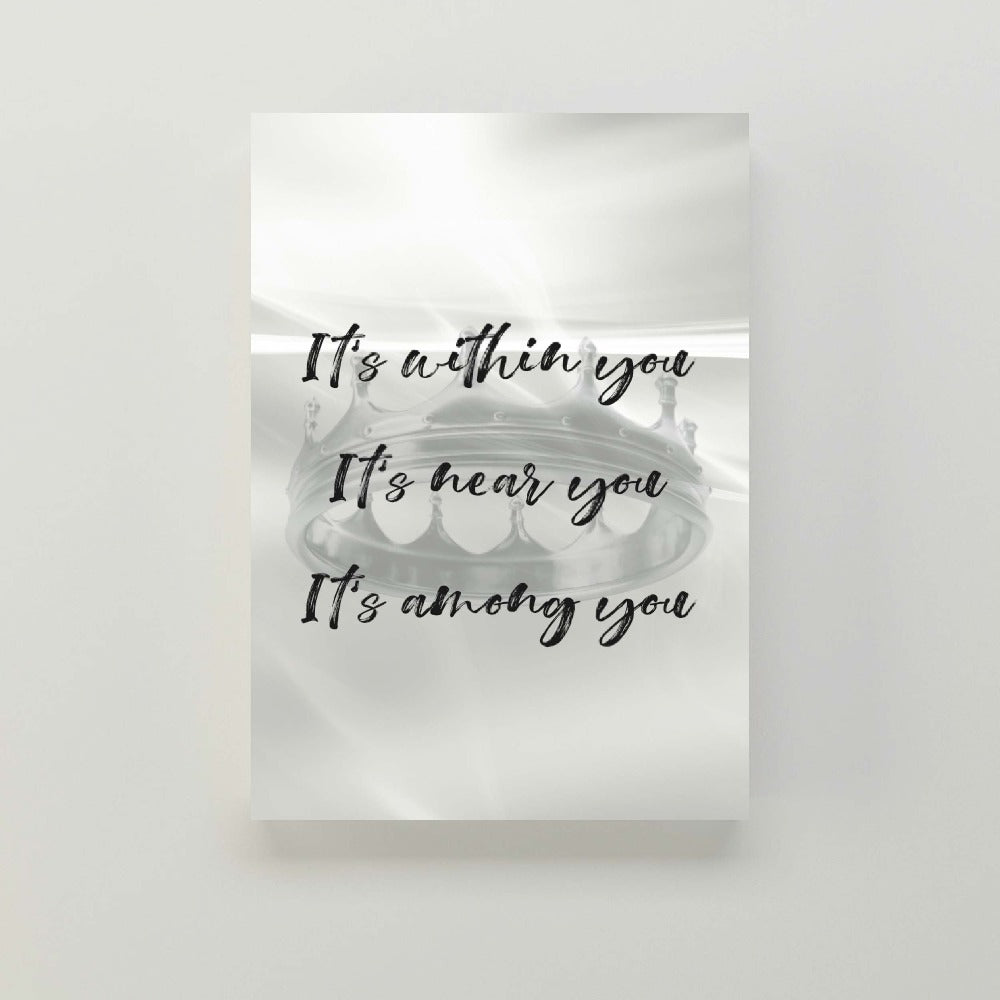 "It's Within You" A4 Wall Art
DESCRIPTION
This poster is inspired by our Kingdomcity Vision for the year - KINGDOM. Purchase this printed wall art and frame it up in your home or room as a reminder to bring the presence of God into your city.
NOTE
This is a printed wall art only and does not come with a frame.